SIP – Systematic Investment Plan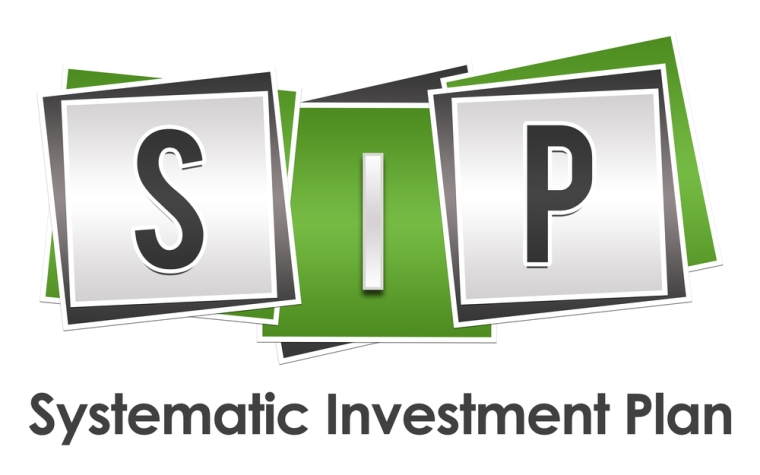 The Mutual Fund is divided into two types
lumpsum amount

 Systematic Investment Plan (SIP)
A systematic investment plan is an investment option included in a Mutual Fund, which means it offers individuals to invest periodically ( weekly, monthly, quarterly, semiannually, annually) in the same fund for a certain period. The systematic investment plan best plan available in the market to invest by an individual.
How does the systematic plan works
assume suppose you have started investing in a SIP on monthly basis, in the first month you have invested ₹1000(mutual funds are directly invested in stocks) assume you bought 10 units of stock priced at ₹100, now in the second month the stock may come down to ₹80 now also you invested ₹1000 and now you bought the 12.5 units of the same stock and in the third month the stock may come down to ₹70 and now you get for the same amount 14.29 units and in the 4th month the may go up to ₹110 and now you get 9 units on an average you bought 11.4 units of stock for the same price of ₹1000, whether the stock decreases you will able to buy at lower prices and if the stock increases you will get higher returns, In SIP if the stock market goes down also you can make the profits and if the stock market goes up also you can make the profit.
Examples of SIP returns with the assumed percentage
Case no 1: Investing for 20 years of ₹5000 monthly with 15% average return
if you invest ₹5000 monthly for 20 years with an average return of 15% you will get 75.8 lakh at the end of the 20th year, but your actual investment is just ₹12 lakhs (5000*12*20) = ₹1200000 but you are getting 75.8 lakh one time settlement amount, you are getting 63.8 lakhs apart from yours actual investment profit from the mutual funds without doing anything.
Case no 2: Investing for 20 years of ₹5000 monthly with 20% average return
now you are investing the same ₹5000 for 20 years but the return percentage is increased to 20%, now let's see the returns you have earned, with 20% returns you will get 1.58 crore and still you have invested only ₹12 lakh and your profit is 1.46 crore and still you did not do anything to earn the 1.46 crore, isn't it amazing.
Case no 3: investing for 20 years ₹10000 monthly with 15% average return
total investment for 20 years will be ₹24 lakh and you will be getting 1.52 crore and your returns apart from the investment amount will be 1.28 crore
You can calculate the returns on your own of any amount and any percentage by using the SIP calculator available on the internet.
Comparison of SIP with banks recurring deposit
1.By taking the example of case no 1
The total investment will be ₹12 lakh
Total value at the end ₹25 lakhs
Total returns ₹ 13 lakhs
2.By taking the example of case no 2
it will be as same as case no 1 because the amount invested is ₹12 lakh
3. By taking the example of case no 3
Total investment is ₹24 lakh
Total value at the end 51 lakh
The total returns are 27
On bank recurring, you will be just getting double the amount you have invested but in mutual funds, you will get a minimum of 3 times, and max if the percentage return is 21% you will get 15 times of your invested money
Should you trust mutual funds
If you are using a bank account and trust banks, the same banks are also offering the mutual funds
for example
Axis blue-chip fund
Kotak blue-chip fund
ICICI prudential fund
Canara robeco mutual fund
Still, many well-known companies will also offer mutual funds, so when we are trusting bank accounts why can't we trust the same companies offering Mutual fund, meanwhile your bank account safe check out here https://advisorbharath.com/how-much-safe-is-the-money-in-your-bank/
Till now we learned about SIP lets know what is the mutual fund in a simple
What is Mutual Fund in simple?
A mutual fund is a type of investment, where the mutual fund is an asset management company, where it collects money from small investors and it will invest in various assets like shares, bonds, money market, and other financial instruments, mutual funds are professionally managed and fetch you stable returns, the risk in mutual funds depends upon the type you choose, whereas in equity mutual funds you have to bear the high risk and that will fetch you a high return, whereas in debt funds the risk is minimal but returns are low but not lower than the bank returns.
The SIP is suitable for the individuals who are earning monthly like a salaried person
What a salaried person should do?
The average salary an Indian citizen earns is ₹30000 pm, Then what should he do with a salary, assume you are an Indian citizen earning ₹30000 a month, now how will you spend that money, let's assume that you will spend ₹20000 for your commitments and anyhow you will save ₹10000 a month now where will you keep that ₹10000 many people will keep it in the bank, what does a bank gives you 3 to 4% of interest pa, imagine what if you have invested that monthly ₹10000 in mutual funds at the end of the year you would have earned on an average 20% returns, the highest one year return of a mutual fund is 67.42%
at least on average, you will be getting 20% returns, then why do keep it in a bank account is to to make banks rich it's your money you have to become rich, so now what would you do with your ₹10000 savings, hope you will invest in mutual funds.
Now your big question is How to Invest in Mutual funds or SIP
Don't worry I am here to help you out, We already learned a lesson from the Pandemic situation every individual should have at least 2 to 3 source of income to be financially stronger in any situation, so investing in a Mutual fund will add yours one additional source of income, you can sell mutual funds whenever you want.
I will be Guiding people for free on how to invest in mutual funds, for that you can subscribe to my blog on the home page or you can register here (https://mailchi.mp/426315607d01/mutual-investors)
Thank you for being till the end please comment below about your opinion on mutual funds and also if you have any doubts, do subscribe for more information.